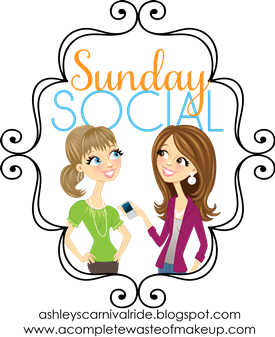 I've never linked up with Neely until today, so I thought I would give it a whirl!
Her link up questions this Sunday are:
Favorite TV show of the past:
I adore Kevin and Winnie. I own the entire series! It's one of my all time favorites!
In High School my fave show was:
I used to watch this show ON THE PHONE with my high school boyfriend. We would only talk durning the commercials! My Parents did not like me running up the phone bill for 40 mins each Tuesday night!
I heart Ryan and Marisa. I was sad when they killed her off because the series just wasn't the same without Misha Barton.
The plus side was Rachel Bilson emerged from this show, and I currently love watching her on Hart of Dixie!
Currently I do love watching Revenge. I am awaiting new episodes!
Which Reality Show would you NEVER do? None of them. That's the point hah they are completely edited and totally invasive!
Which Reality Show would you LOVE to do?
If was Younger, and NOT engaged about to be married, what girl wouldn't of loved to be on the Bachelor!?
TV personality/character that you feel is most like you?
Honestly none of them because most characters have such far fetched lives!
TV Character I'd love to date (not really but for the sake of picking one):
Was never an avid watcher of One Tree Hill, but Chad Michael Murray was always easy on the eyes!