I've written a few posts on my obsession with hair tools and how I've been notoriously known as the "girl with the mermaid hair" haha Oh those college hair days have long been over, but these pics are pretty much how I looked in college!
Here are some of my college hair sporting days
In case you've missed my other hair tools posts, re read them here!
On to the new tool, The NuMe Pearl wand
Was your first thought a sexual one when seeing the actual tool? LOL I know I was like, "Woah! I'm suppose to curl my hair with this?!"
I first got the idea for this new curling clipless wand from the beautiful Cara Loren.
Here's her tutorial if you need one. I didn't use any of the products she used, I just washed and dried my hair normally and then used the wand!
Here's another tutorial I also watched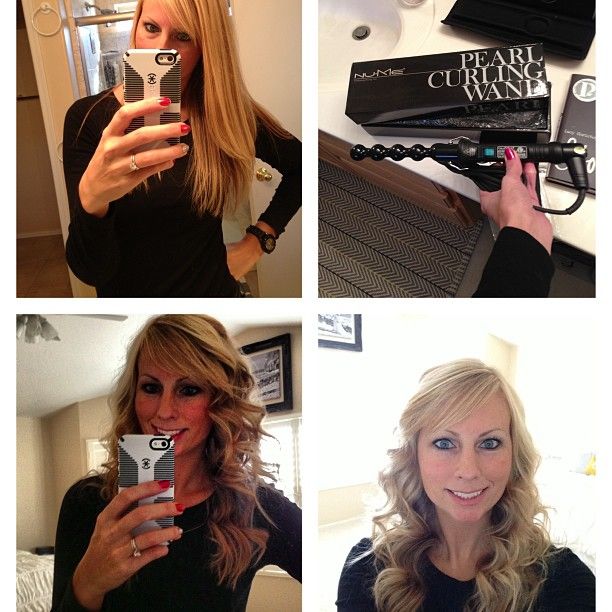 Yes, the hair tool was 119 bucks. I got mine on Amazon since it appears to be sold out on NuMe's direct website. I told ya my hair was a guilty pleasure of mine! :)
This tool gives you a much more beachy wave than just the standard clip less curling iron.
Anyone else have this hair tool and tried it out?