I saw this idea as a pinterest craft where there was a hole cut in the back and white x mas lights are put inside to light up the milk jug, but even without the lights the jugs turned out super cute with my after school art enrichment class kiddos!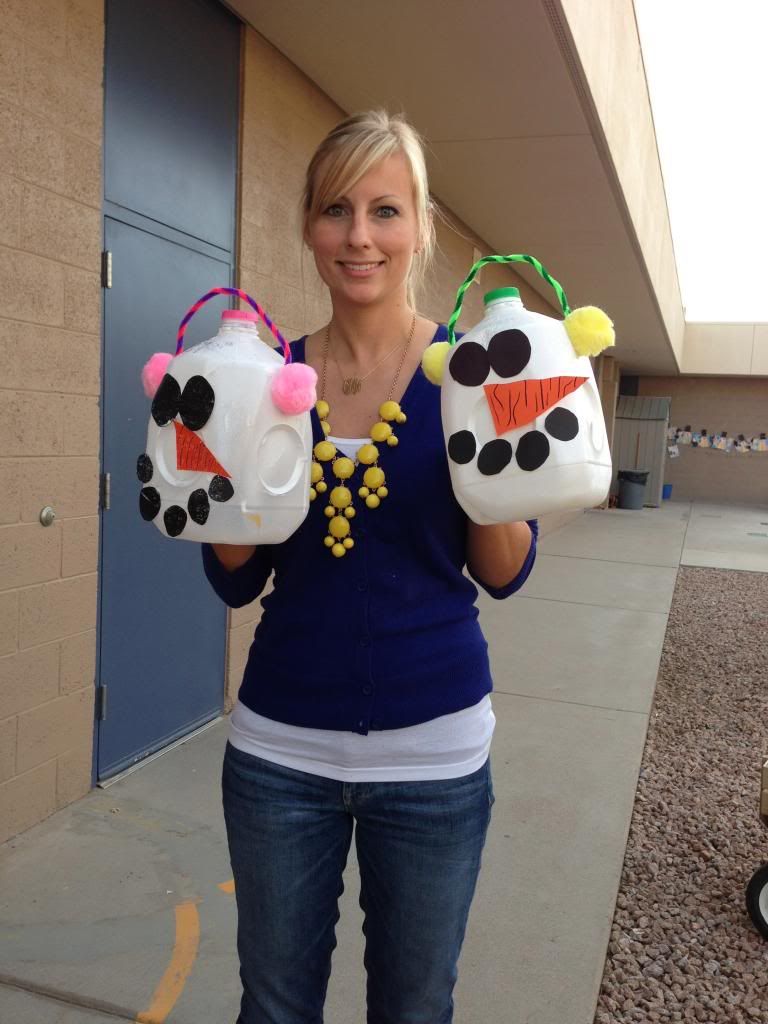 I originally started with Tempera paint, but the paint was peeling off way to easy. I tried to cover with moge podge but I really felt like it was wasting it so then I opted for white spray paint. Bingo!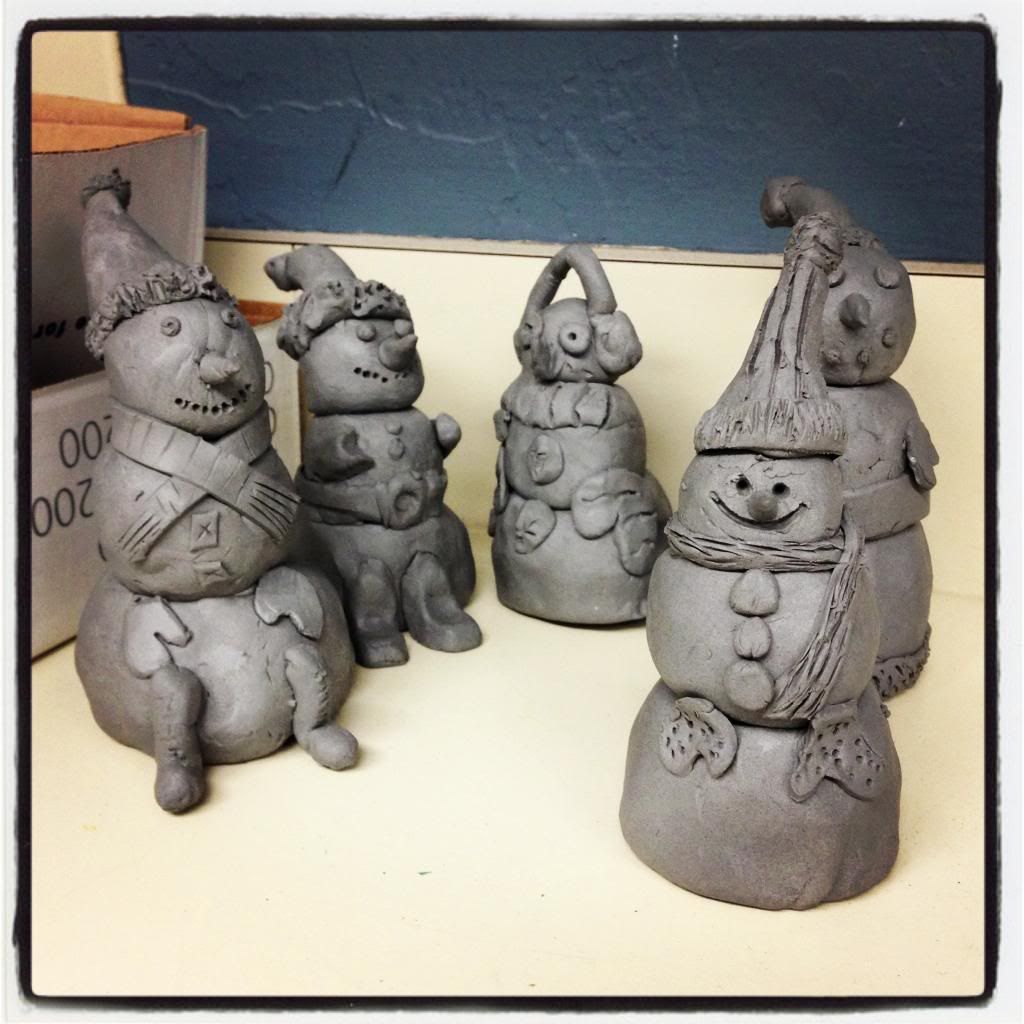 My 5th graders started their clay snowmen. I am SO proud of them~ they really did such a great job executing details!
Also in my after school art class, I had them made these winter silhouettes!